Office Supplies
It's our business to get your business noticed! If you need something produced and you don't see it listed, contact us. We've done it all. We pride ourselves on delivering projects on time and on budget. We've established long-term relationships with our clients by providing excellent service at a fair price.
Envelopes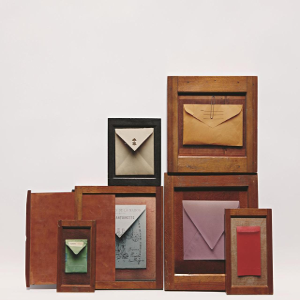 The #10 envelope (4.125 x 9.5) is the most common envelope size. This is the standard size for all business mailings. The #9 envelope (3.875 x 8.875) is the slightly smaller envelope which fits nicely into the #10 envelope. This is typically used as a return envelope.
Window Envelopes : Are generally used for invoicing since you can place the address on the invoice rather than individually on the envelopes.
Special Features : Our envelopes are the standard 'glue' seal envelopes with white on the inside. If you require self-adhesive or 'security' envelopes (envelopes with a tint inside) please contact us for a custom quote.
Letterhead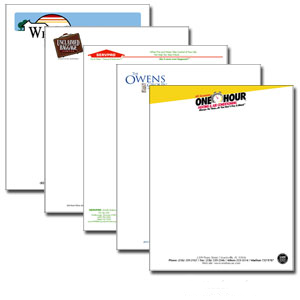 Paper Quality : Letterhead is normally printed on 70 pound paper. This means that it is nearly 50% thicker than your typical 20 pound bond printer paper. It's an attractive, sturdy product.
Printing Right to the Edge : We can print right up to the edge for your letterhead if necessary.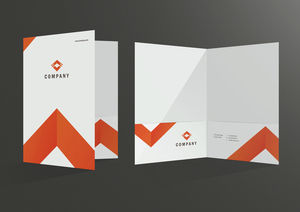 Presentation Folders:   Printed on a sturdy 14pt cardstock, presentation folders are designed to protect and organize your 8.5 x 11 documents.   Standard pocket folders have a finished size of 9″ x 12″ with printing on the interior pockets. Single sided printing is also an option for pocket folders!
How Long Will it Take?
These services are all considered custom orders and delivery times will depend on a number of factors. By providing us the project details we will be able to quickly let you know what the timeline on the project will be.
Can you use my graphics?
The answer is generally yes, especially when it was produced by someone experienced in the field. We would just need to review the quality of the work to ensure a professional product.