Advertising
It's our business to get your business noticed! If you need something produced and you don't see it listed, contact us. We've done it all.
We pride ourselves on delivering projects on time and on budget. We've established long-term relationships with our clients by providing excellent service at a fair price.
Brochures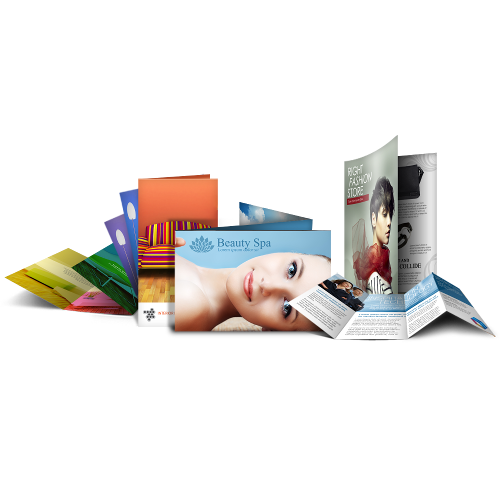 What is meant by "Brochure" : These can be used as leaflets, price lists, menus and so on.
Sizes for Brochures : The most common size is the 8.5″ x 11″ brochure, printed both sides with a letter fold. People often refer to this as a three-panel or 'tri-fold' brochure. The final 'finished size' is 3.67″ x 8.5″ and will fit perfectly into a standard brochure rack or envelope for mailing. The 8.5″ x 14″ option results in a four-panel brochure instead of three. Both have a similar 3.5″ x 8.5″ finished size.
Brochure Folding/Layout : Folding can get confusing in terms of how to layout your message throughout the document. Our team of professionals can help you from layout, graphic design to final product.
Flyers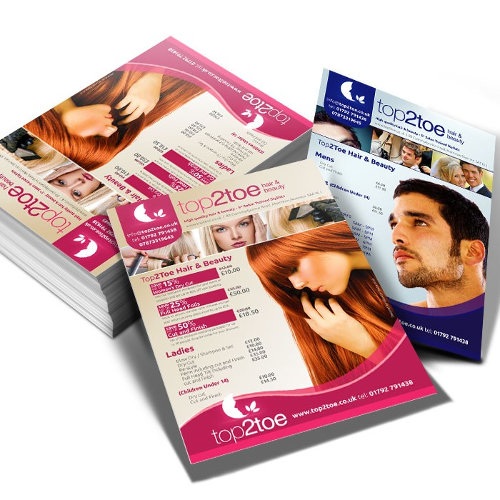 Thickness of the Flyers : The paper we recommend for flyers is called 100 pound gloss text. This paper is approximately twice the thickness of your typical 20 pound bond office paper.
Posters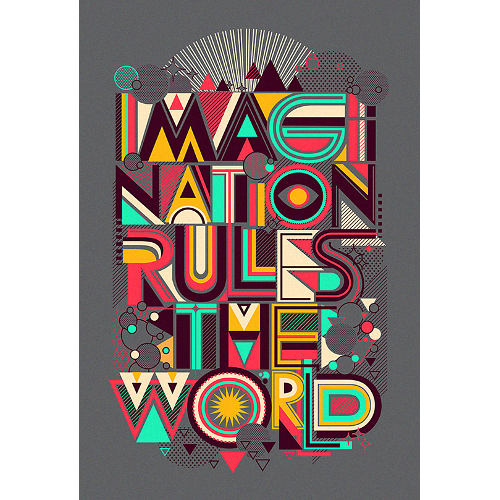 Size : Of course we offer posters in a variety of sizes, however, the most common size for a poster is the 11″ x 17″ size. This would be similar to placing two standard 8.5″ x 11″ pieces of paper side-by-side. Naturally, if you are looking for a custom size, don't hesitate in giving us a call.
Weather Resistance : These are not laminated so they are not weather resistant. They do have a coating that allows for them to remain more durable, however, they will deteriorate over time if exposed to the elements.
Quality : These are digitally produced, high quality posters.
Signs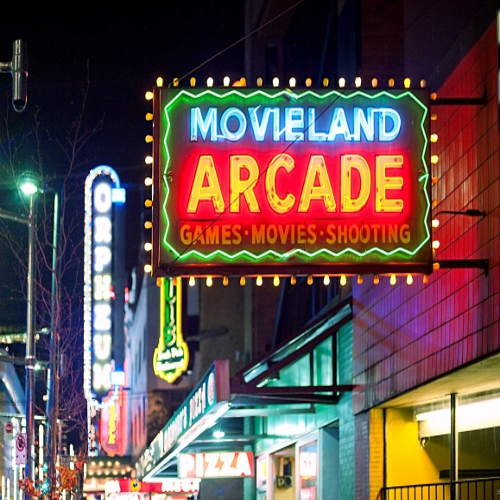 Corpoplast Versus Foamcore : With coroplast signs you can see the two sheets of plastic held together by the corrugated plastic. Foamcore looks like two sheets of plastic held together by a layer of foam. Coroplast has more strength than foamcore but foamcore has a smooth, more attractive appearance. Therefore, coroplast is generally used for freestanding, outdoor signs while foamcore is used when mounted on a wall or at trade shows.                                                      *4ft x 8ft is the largest we can print on foamcore/coroplast
Scrim Vinyl Banner Signs: High quality, durable weather proof banner which can be used for both indoor and outdoor use! We also offer grommets which can be added to the banner for easy hanging.           
Sign Stands : If necessary, we can supply you with wire stands for your coroplast signs. Contact us for details.
How Long Will it Take?
These services are all considered custom orders and delivery times will depend on a number of factors. By providing us the project details we will be able to quickly let you know what the timeline on the project will be.
Can you use my graphics?
The answer is generally yes, especially when it was produced by someone experienced in the field. We would just need to review the quality of the work to ensure a professional product.