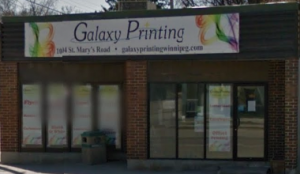 Galaxy Printing offers a full range of printing services including Full Colour (digital and Offset) Printing, Posters, Banners, Business Cards and much more. We are also a Fed Ex ShipCenter!!
Galaxy Printing has been in business for over 30 years and is uniquely suited to meet all of your printing needs.
We are a small family owned business, and pride ourselves on the quality and range of services we are able to provide.
From self-serve copies to large volume projects, our staff has the knowledge and experience to produce professional results everytime.
For all your shipping needs, we are also a Fed Ex Authorized ShipCenter. With daily pickups for both Air and Ground Shipments you can either drop your packages off, or ship directly with us.
Contact us today for a custom quote!